An Authentic Overnight Experience With Local Herders in the Gobi
The "Uul Jargalant" Community includes 3 families who are committed to sustaining their traditional nomadic herding lifestyles in the Gobi and conserving the natural resources on which their lives depend. Their summer camps are near the Dungenee valley of the Zuun saikhan mountains, and their winter camps are further south. They work together to meet community-wide needs (like branding new foals, moving from summer to wintering places, and building gers) and help one another, as needed, throughout the year.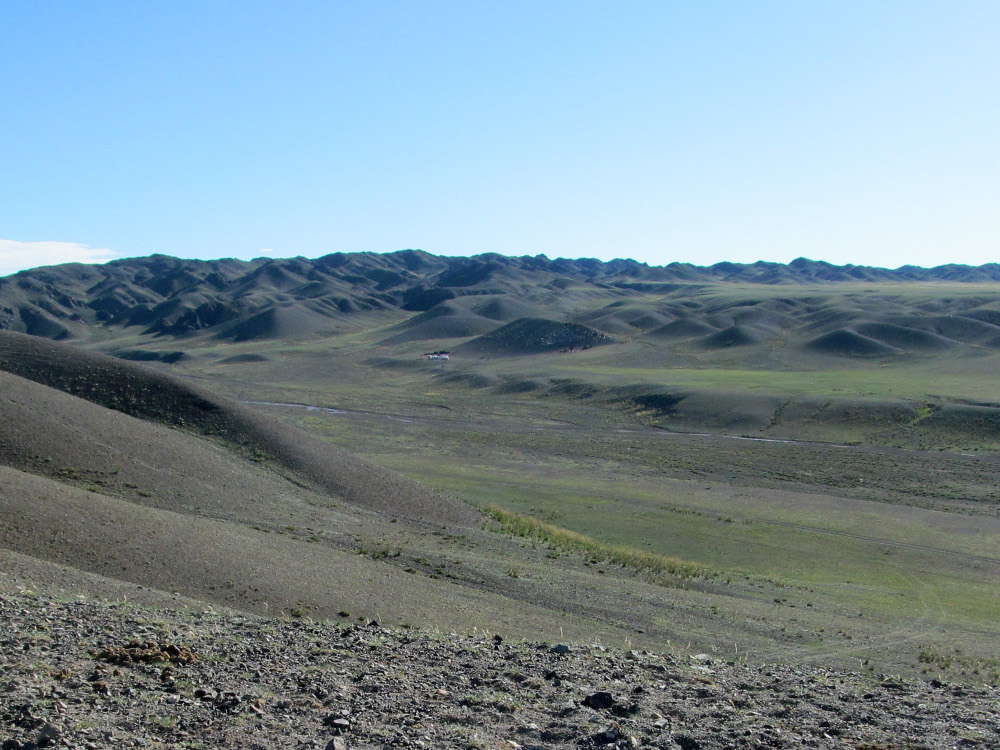 Each family has a combination of horses, goats and sheep, which they graze, milk, and depend on for their food. During the summer months, their diet is almost totally milk-based. Their winter diet includes more mutton and goat meat.
Participate in and learn from several daily activities.
Learn how airag (fermented mare's milk) is made and take your turn at mixing the airag.
Watch the herders gather up the goats and sheep from the grasslands, separate the milking goats and line them up for milking.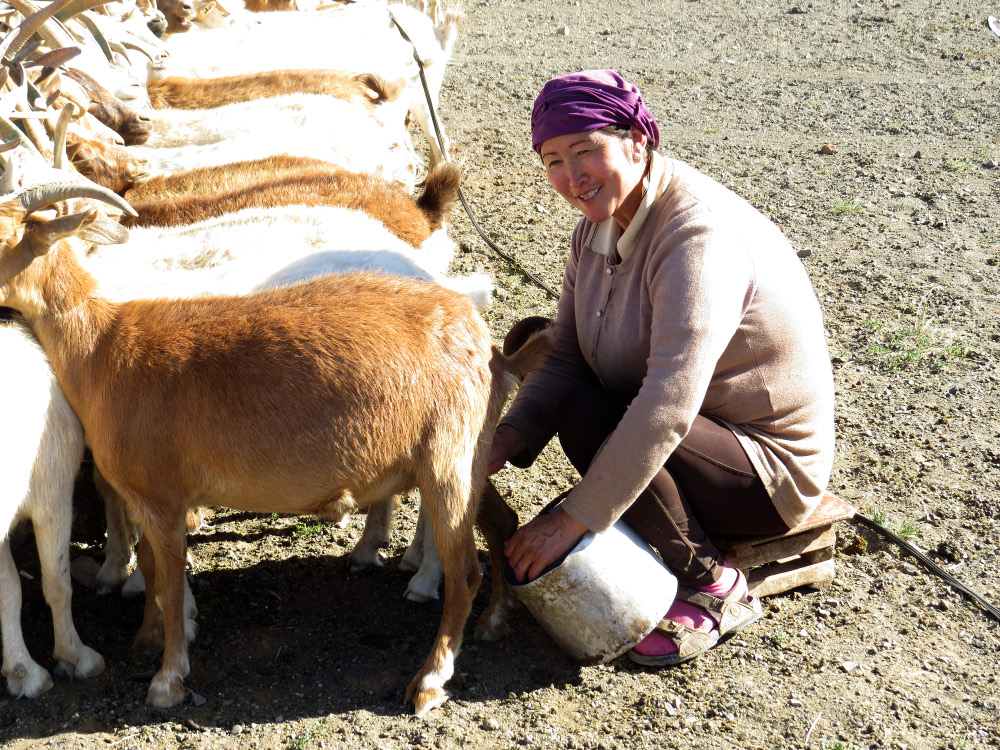 See how the goats are milked each morning and evening.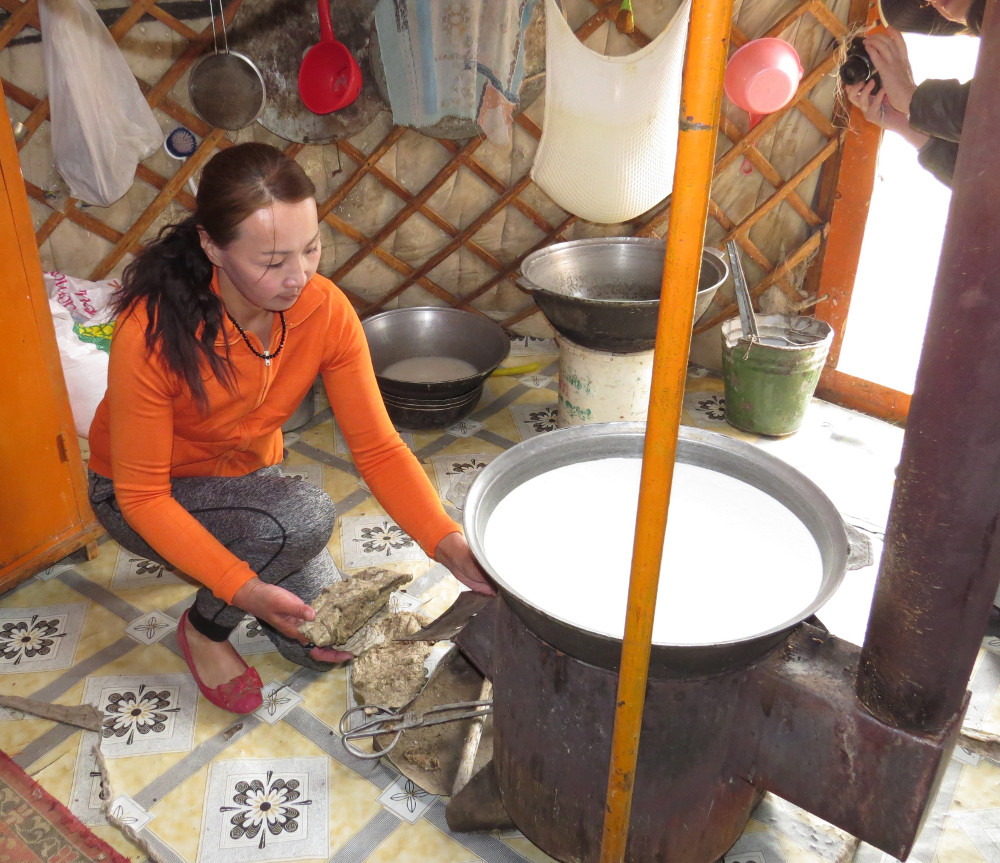 Learn how the goat milk is processed as you watch Magnai stoke her stove...
...and boil the milk for making sweet cream.
See how Magnai and Tsaschikher each make aaruul in a slightly different way and dry it so that it can be preserved and used all year.
Learn how Nergui and her daughter make goat cheese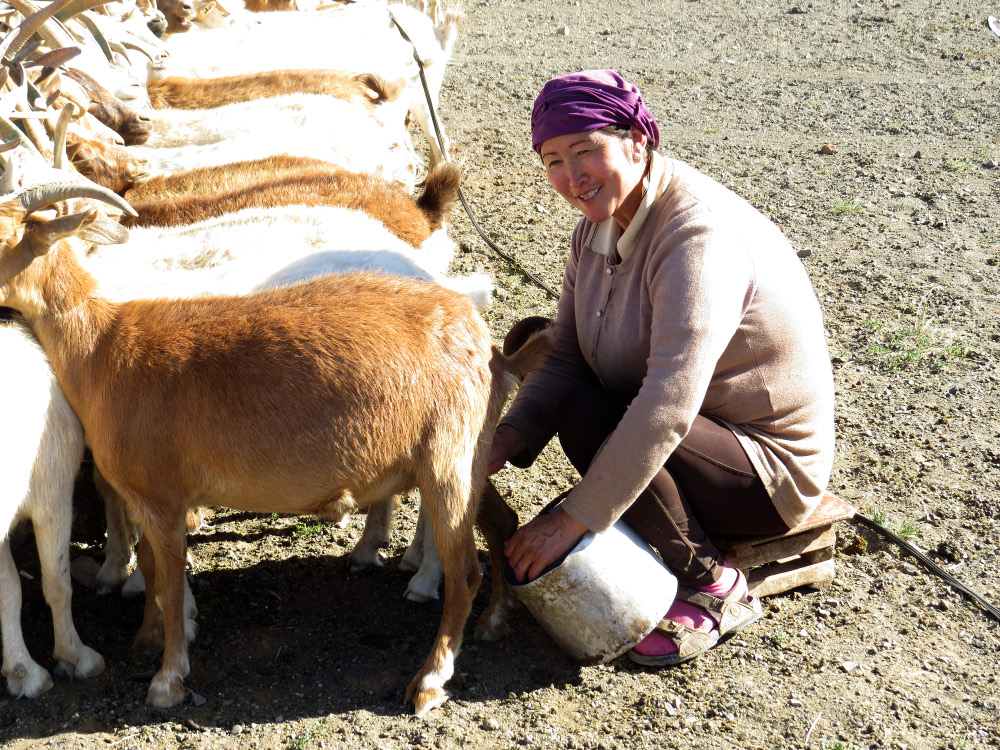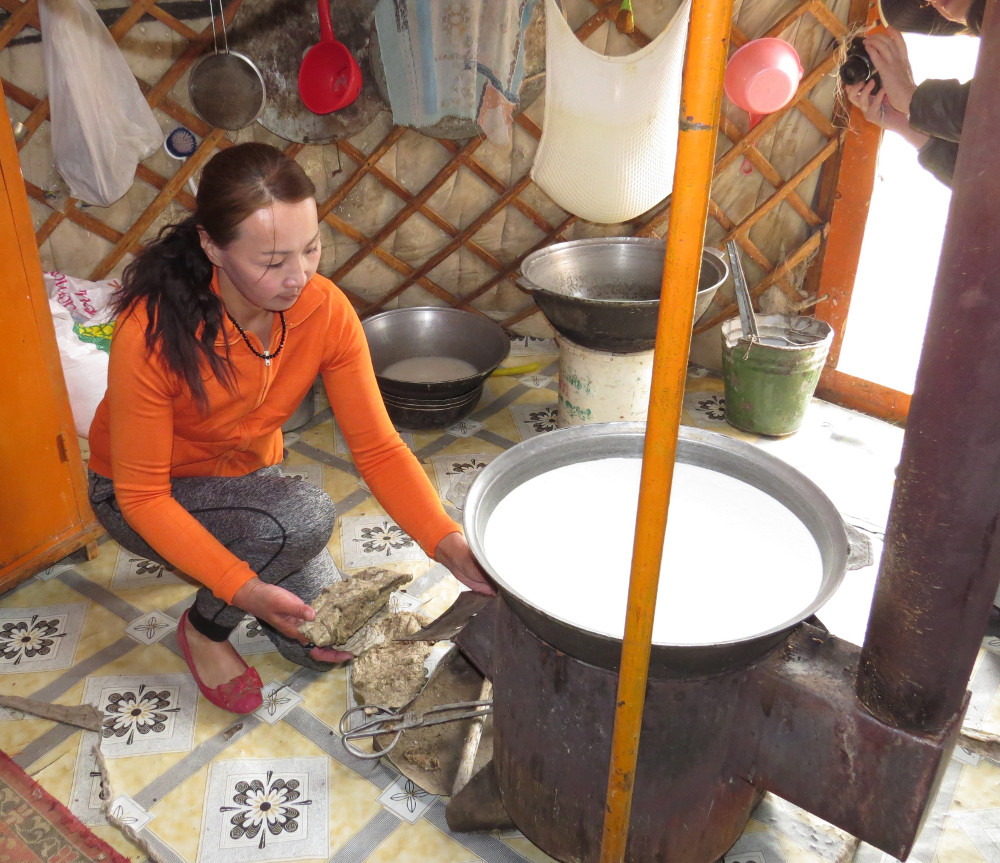 Discover how Mongolian vodka is made from goat's milk tsagaa …
Assembling the still
Insulating the assembled still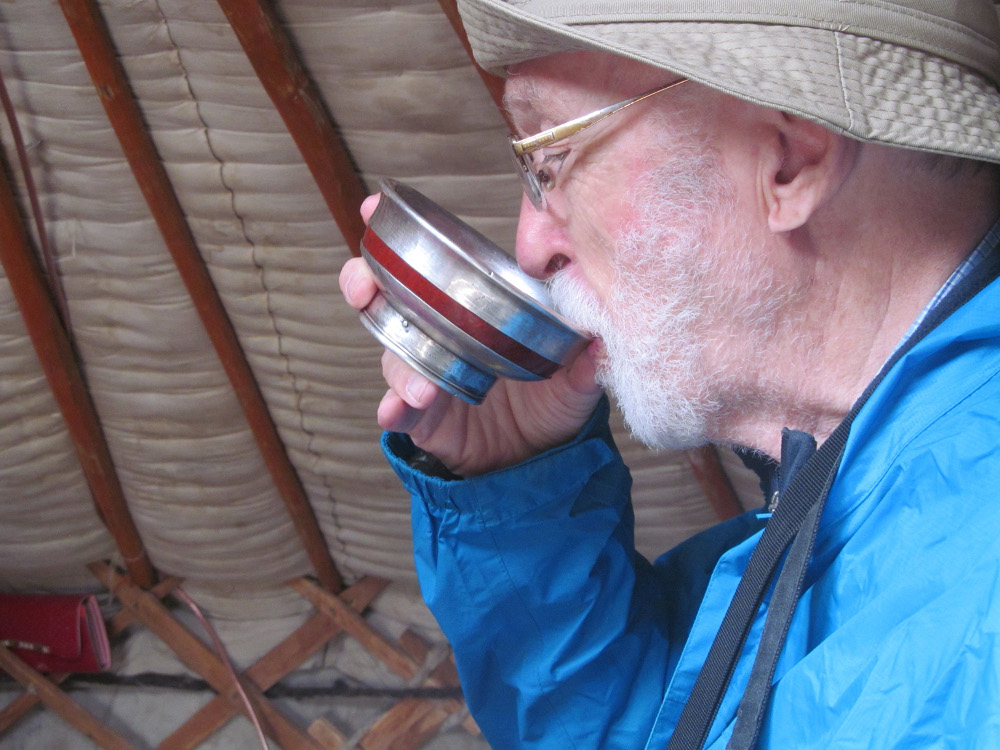 Tasting the final product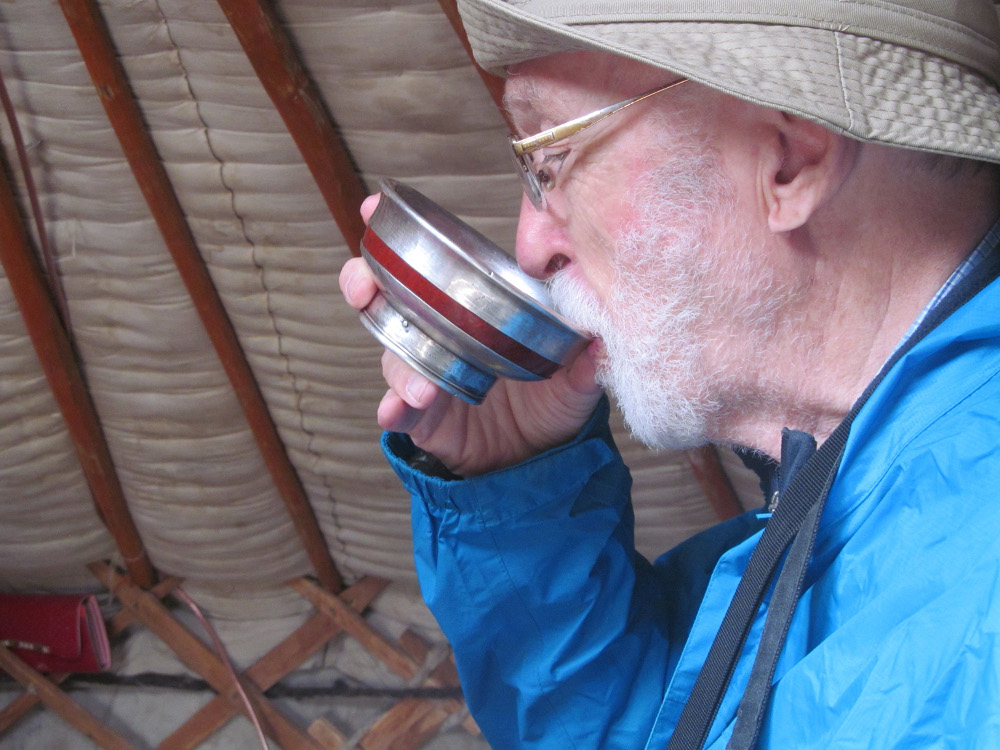 Explore the Dungenee Valley and Gorge with Tuvshen and Usukhuu and learn about the conservation challenges they face.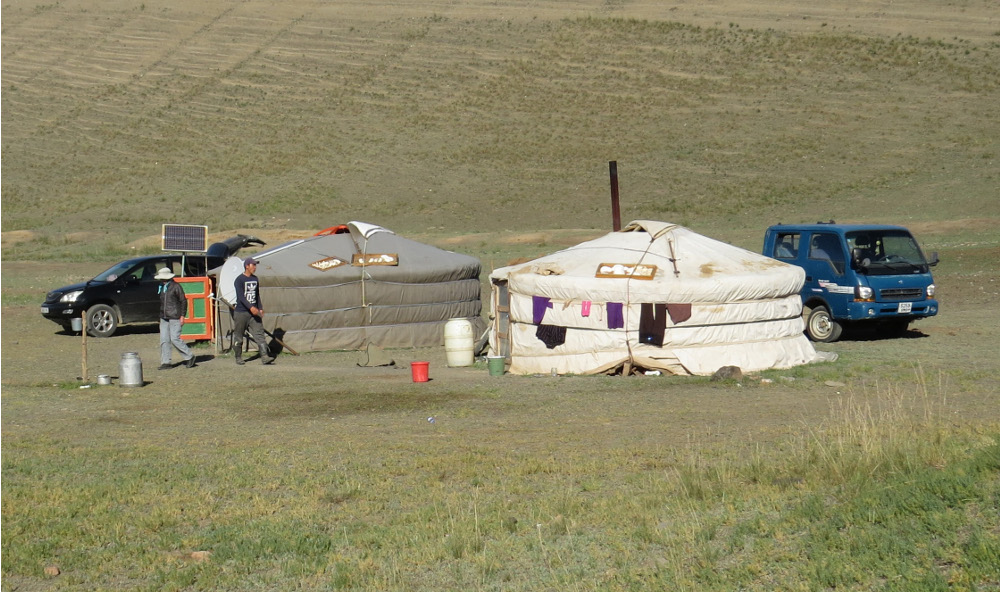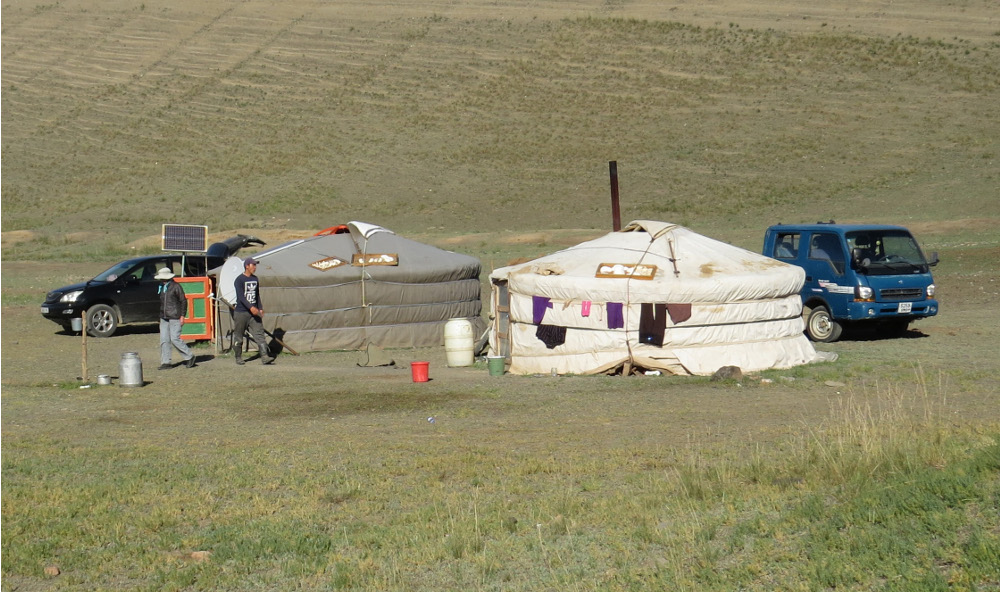 Eat traditional foods
Sweet cream on bread for breakfast
A main meal of tsuivan (homemade noodles and meat stew)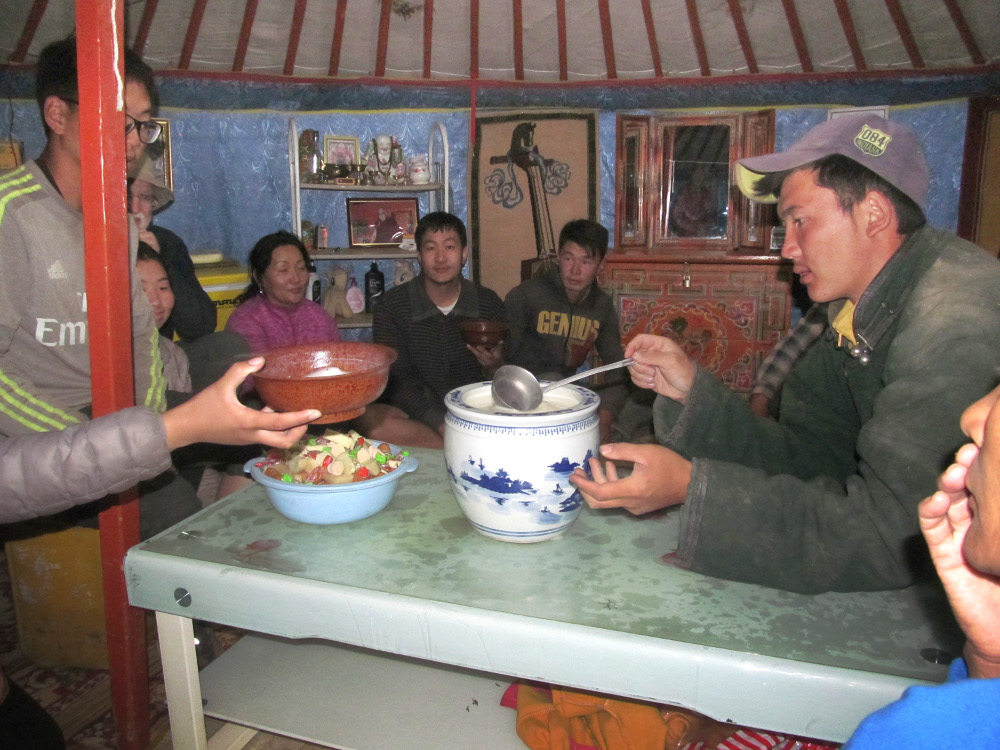 Enjoy an evening together with all the families playing traditional games, drinking airag, and singing.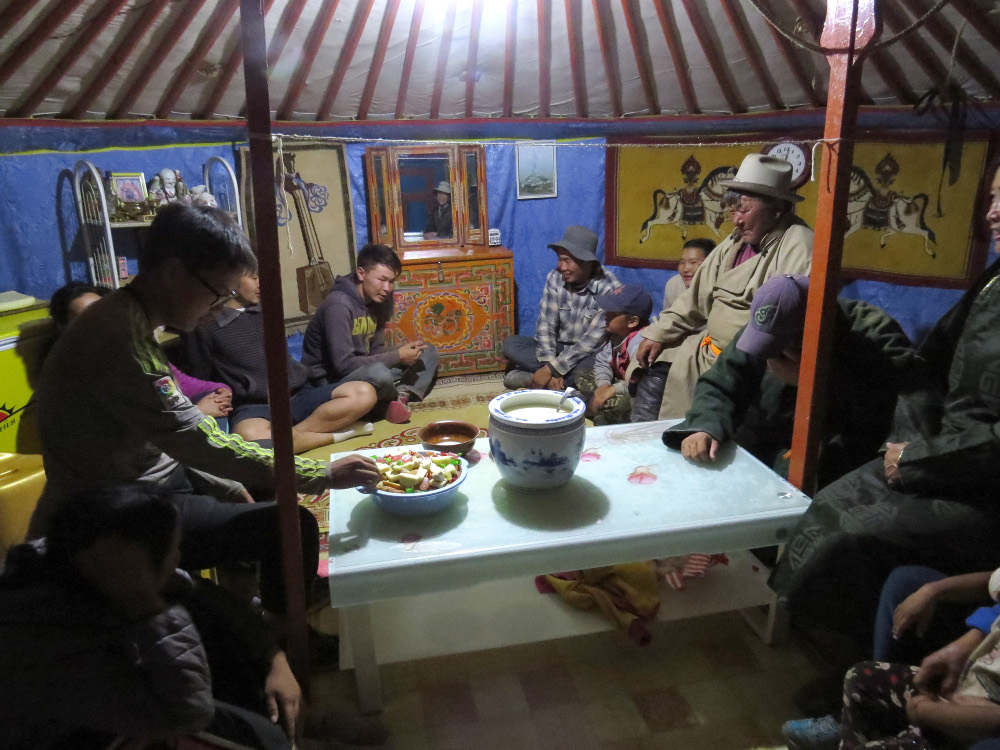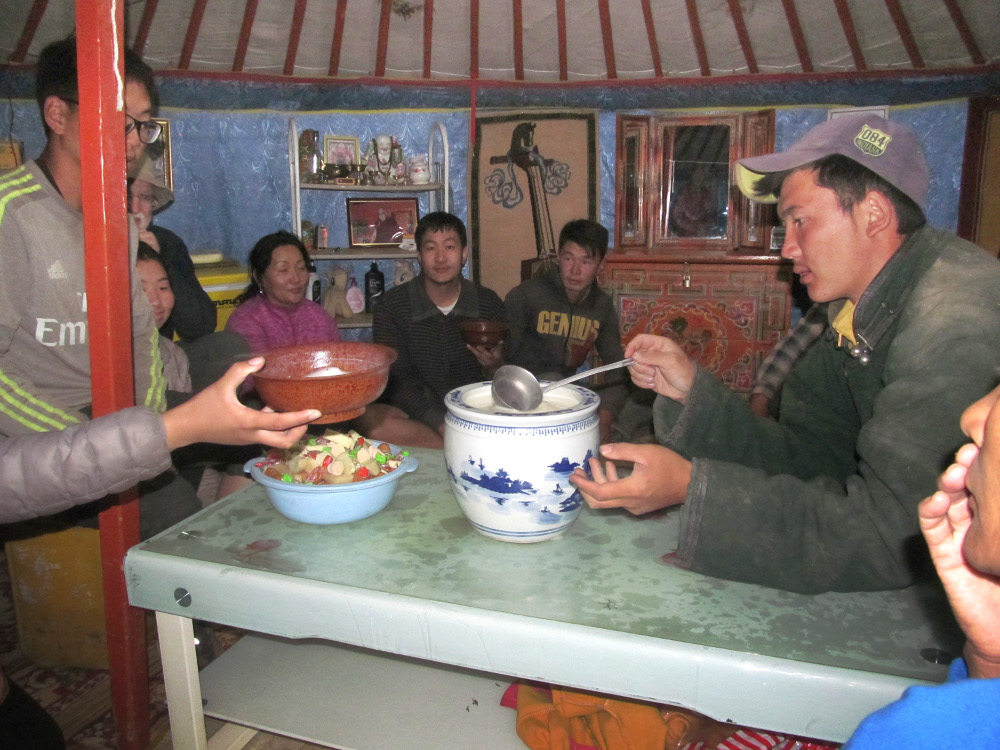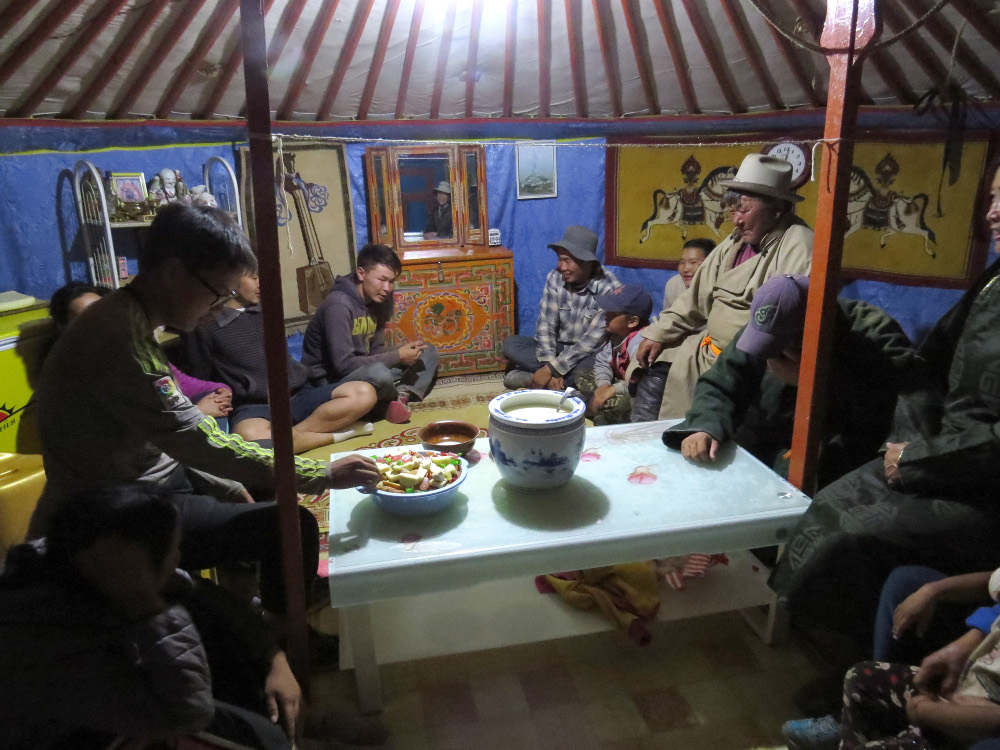 Length of Experience
1 night + 2 half-days OR 1 full-day
NOTE: Drinking water is not available in Dungenee Valley. Each participant must bring 4 liters of bottled water.
Location and Transportation
The Uul Jargalant Community is about 2 hours west of Dalanzadgad, near Gurvan Saikhan National Park. Transportation will be provided by the sponsoring organization and paid for separately. Sponsors may combine this community visit with additional plans and destinations.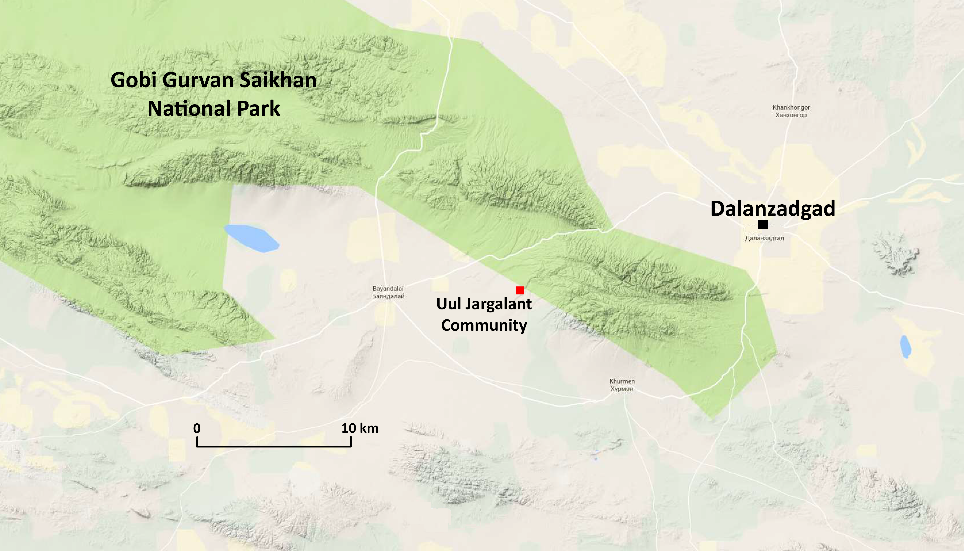 Fee
240,000 MNT/participant includes 4 meals, community activities, and a basic administrative/coordination fee. Proceeds will go to the herder community to supplement their incomes and build a community fund for conservation activities. A small administrative/coordination fee will go to NNC.
* An additional fee will be negotiated with the sponsoring organization based on the level of training, oversight, supervision, and reporting required.
Group Size
Minimum of 2 participants; Maximum of 7 participants.
Optional Activities
may be arranged, weather permitting, for an additional fee (as indicated):
Observing wildlife with Bilguum and Enkhtur. 12,000 MNT
OR
Going with Bilguun or Usukhuu on an extended hike (2 hours, 12,000 MNT) or horse riding (3 hours, 25,000 MNT).
Arrangements
To arrange your visit, contact Tungalagtuya Khuukhenduu, Program Director, Nomadic Nature Conservation, Mongolia by e-mail at tungaa@nnc-mongolia.org